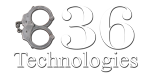 836 Technologies was founded in 2006 by Ken Slater and Brian Freeman with the goal of designing and developing products that increase the efficiency of law enforcement by fulfilling the specific needs of the law enforcement community.
With Ken having been on his departments Critical Incident Negotiations Team from 1999 to 2014 and Brian being a member of his department's SWAT team, both Ken and Brian have experienced these needs firsthand. The focus of our first product line was to revolutionize critical incident and hostage negotiations with the CINT Commander™. We are now proud to announce we are taking critical incident negotiations further with the release of the CINT Commander II™. It truly encompasses all facets of critical incident and hostage negotiations and it is the only product of its kind.
We not only manufacture the best hostage negotiation and tactical equipment, we also use it.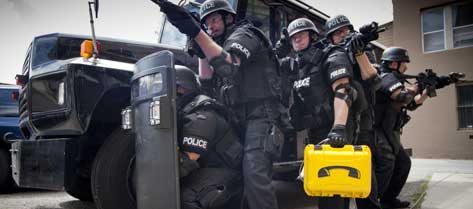 836 Tactical Throw Phones
836 Technologies is setting new standards in quality and performance with the release of our new line of 836 Tactical Throw Phones. We have designed a premier system that encompasses rugged military grade equipment with state-of-the-art technology. The quality and capabilities of the 836 Tactical Throw Phones are unmatched by any other throw phone on the market.